How Often Should You Rotate Your Tires?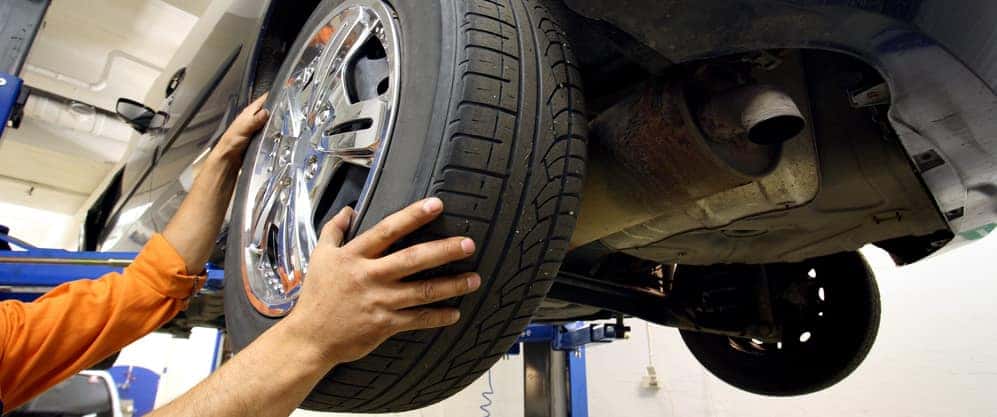 How often to rotate tires depends on several different factors, depending on the kind of tires you have, the make and model of your vehicle, how often you drive, and the conditions you drive in. In general, though, it's usually a good idea to get a tire rotation every 3,000 to 7,000 miles. Find out about the benefits of tire rotations here, and if you're looking for Westlake Porsche service that you can rely on for your tire rotations, remember to count on the certified Porsche technicians near Westlake Village at Rusnak/Westlake Porsche in Thousand Oaks.*
Why Should I Get My Tires Rotated?
Over time, your driving habits and the way your vehicle's drivetrain is set up cause your tires to wear unevenly. In order to create even tire tread wear it's important to get regular tire rotations.
What are the Benefits of Getting a Tire Rotation Regularly?
When you get your tires rotated regularly, you'll enjoy a number of different advantages, including:
Better vehicle handling
Longer lifespan for your tires
Better gas mileage
Preventing your tire warranty from being canceled
Can I Rotate My Own Tires?
It is possible for you to rotate your own tires, but in order to do so you'll need a number of different tools, including a car lift. The way you rotate your tires depends on whether your have an FWD, AWD, or 4WD vehicle. Instead, most people choose to pay a small sum to have their tires rotated at a trusted service center when they get their oil changed.
Schedule a Tire Rotation at Your Thousand Oaks Porsche Service Center Near Oxnard
Looking for great deals on Malibu Porsche service near Agoura Hills? Then come check out the Porsche service specials going on right now at Rusnak/Westlake Porsche, located at 3839 Auto Mall Drive in Thousand Oaks, CA. We've got all your tire rotations and vehicle maintenance needs covered to maintain good tires and vehicle performance. We are open Monday through Friday from 7:30 a.m. to 6:00 p.m., and you can contact us at (844) 245-3668.
While you're here, check out our other helpful auto maintenance guides:
How Much Does an Oil Change Cost?
*Disclaimer: The majority for Porsche vehicles have staggered wheels, making it impossible for their tires to be rotated. However, we are fully equipped to rotate tires for most vehicles.