How to Check Brake Fluid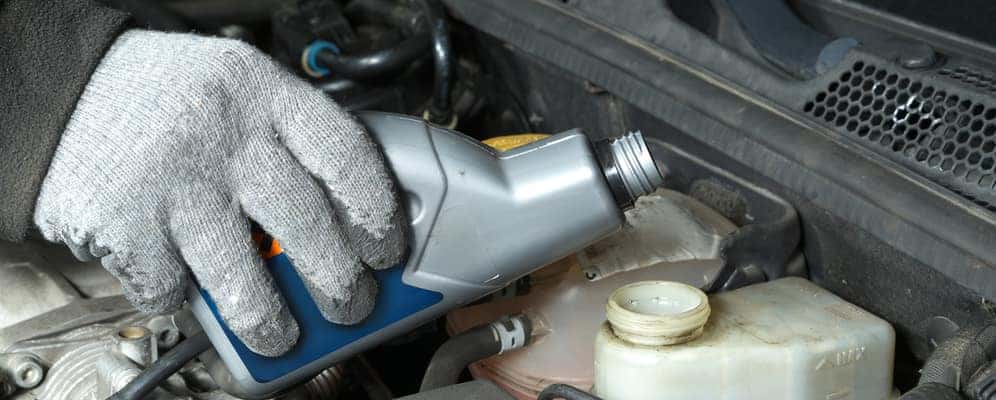 Do you need a brake fluid flush, or do you have a brake fluid leak? Find out if it's time for a brake fluid flush with this guide to show you how to check brake fluid from the certified Porsche technicians near Malibu at Rusnak/Westlake Porsche in Thousand Oaks, where you can schedule brake service today!
Locate the brake fluid reservoir. – This is usually a plastic canister sitting on the brake master cylinder.
Clean the top of the reservoir. – Be careful not to get any dirt or debris into the canister when you're opening it, because it could cause the brakes to fail.
Open the brake fluid reservoir. – This usually involves simply unscrewing the cap.
Check the fluid level. – Make sure your brake fluid is less than an inch from the top of the canister.
Check the quality of the fluid. – Make sure the fluid isn't dark and that it doesn't have any debris in it.
Do I Have a Brake Fluid Leak?
If you have low brake fluid when you check the fluid level, there's a good chance you have a brake fluid leak. Other signs of a brake fluid leak include:
Your brake warning light is on.
Your brake pedal feels "spongy".
You can see brake fluid coming out.
The car won't stop.
How Often to Change Brake Fluid
The distance and period of time between brake fluid changes varies significantly depending on your particular model as well as various other contingent factors that are difficult to predict. However, it's usually a good idea to bring your vehicle in to get the brake fluid replaced every couple years or so.
Get a Brake Fluid Change Near Agoura Hills at Rusnak/Westlake Porsche
If it's time to get a brake fluid flush or any other kind of brake repair, then make the trip to the Rusnak/Westlake Porsche service center, your certified Oxnard area Porsche service department at 3839 Auto Mall Drive in Thousand Oaks, CA. We provide the full range of maintenance and repair services including serpentine belt replacement, tire rotation, oil change, Porsche detailing, and more. Check out our current auto service specials, and if you have any questions, please contact us online or by phone at (844) 245-3668.
At Rusnak/Westlake Porsche, we'll be glad to help you learn about everything from Porsche Panamera pricing, to car loan interest rates, to extended warranties!