Are the Porsche Mission E and the Porsche Taycan the Same Model?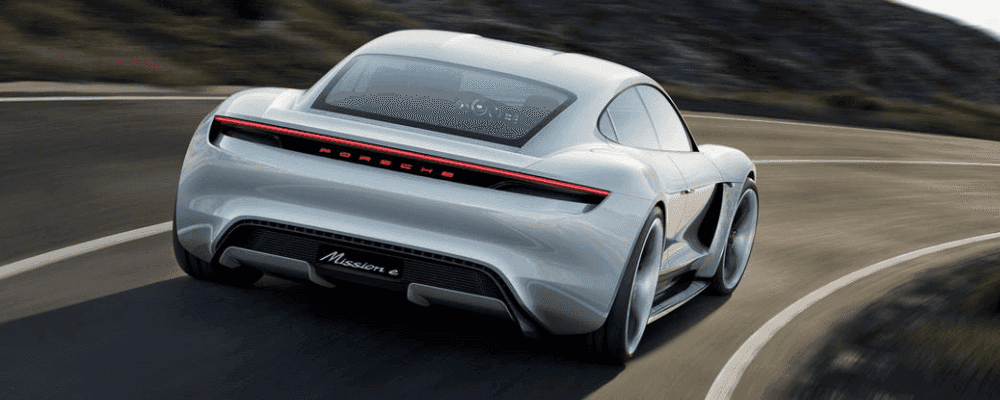 If you're anything like us, you're mouth has been watering ever since Porsche unveiled the production version of its very first all-electric vehicle, the Porsche Taycan. But the 2020 Porsche Taycan Turbo S and the Porsche Taycan Turbo did not appear out of thin air. In truth, this journey publicly started in 2015 when Porsche unveiled the company's concept for an all-electric sports car: the Porsche Mission E. So are the Porsche Mission E and the Porsche Taycan the same thing? Short answer: yes. Our long answer is below, and once you've read it, don't forget to make our 2020 Porsche Taycan pre-order with Rusnak/Westlake Porsche near Westlake Village.
The All-Electric Porsche Journey
When unveiled in 2015, the Porsche electric car known as the Mission E promised to provide more than 600 hp (440 kW), have a 310-mile battery range, and go from 0-60 mph in less than 3.5 seconds. Then, in September of 2018, the Mission E was rebranded the Porsche Taycan—"Taycan" is roughly translated as "lively young horse." While Mission E was meant to be showcased as a concept at car shows, the Porsche Taycan was a commitment to get an electric sports car into Malibu driveways. In August, the Porsche Taycan wowed drivers around the world by completing the 12.8-mile Nürburgring Nordschleife test track in Germany in 7 minutes and 42 seconds—the fastest lap for a four-door electric vehicle.
Porsche Taycan Specs

Has the Porsche Taycan met the promised Porsche Mission E specs? Actually, it's exceeded them. Read the impressive engine and performance specs of the Taycan below:
2020 Porsche Taycan Turbo
Starting MSRP $150,900
460 kW, 616-hp engine
671 hp and 627 lb-ft in overboost mode
0-60 in 3 seconds
161 mph top track speed
2020 Porsche Taycan Turbo S
Starting MSRP $185,000
560-kW, 617-hp engine
751 hp and 774 lb-ft of torque in overboost mode
0-60 in 2.6 seconds
161 mph top track speed
How much time does it take to charge a Porsche Taycan Turbo? You can take the battery from 5 percent to 80 percent with a fast charger in just 22 minutes and 30 seconds if you pre-condition the battery temperature. If you don't precondition the battery, it takes 36 minutes to go to 80 percent charged. Plugged into a 110-volt wall outlet, the Taycan will take 11 hours to go from 5 to 80 percent. You can expect both models to cover over 237 miles on a full battery charge.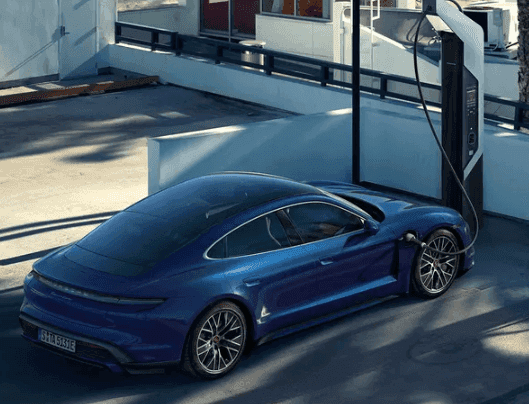 Porsche Taycan Interior
As far as the 4-door Porsche Taycan interior features go, you can expect the same Porsche quality and enginuity available on the 2020 Porsche 911, but with beefier technology. Expect a full-screen navigation display, Apple CarPlay and Android Auto integration, and the first push-button start in a Porsche. Seat options include normal, comfort, and Sport, and similarly, you can choose from a normal and Sport steering wheel.
Reserve a Porsche Taycan at Rusnak/Westlake Porsche
With production starting September 9, the Porsche Taycan will hopefully start making into the hands of Agoura Hills drivers by the end of the year. To stay up-to-date with the Porsche Taycan release date or to make a Porsche Taycan deposit, contact the Rusnak/Westlake Porsche finance center.
Care to learn more with our team? Learn about preventive measures for coronavirus inside your Porsche today.