How Much is an Oil Change?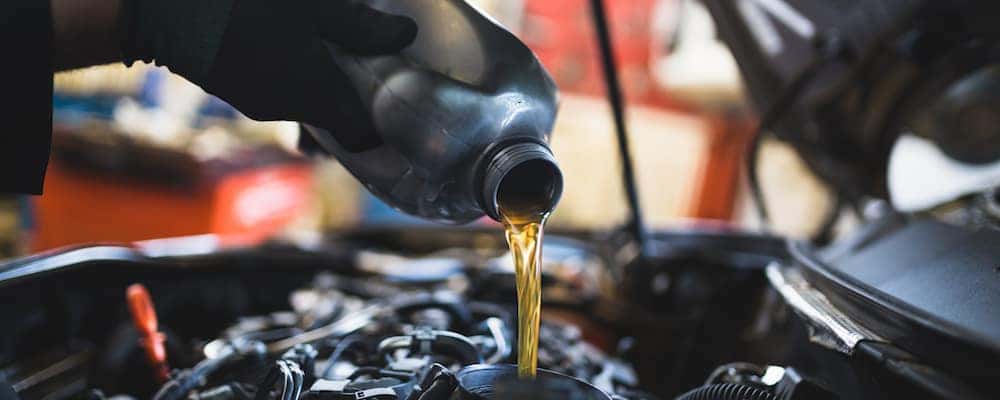 There are a number of factors that will determine the cost of an oil change, including what type of vehicle you drive, what kind of oil it requires, and more. Here at Rusnak/Westlake Porsche we frequently offer service specials on oil changes, and our certified auto techs have the training and expertise to handle all of your Porsche-specific auto maintenance needs.
How Much Does it Cost for an Oil Change?
The price of an oil change depends on what's required for your specific vehicle. Some variables and other things to keep in mind include:
Synthetic oil is recommended for most high-performance engines. Synthetic oil usually costs more than conventional oil, but it also lasts longer. You can check your owner's manual to find out if your car requires synthetic oil.
These kinds of routine maintenance services allow us to demonstrate our expertise, showing that we get the work done correctly and in a timely fashion.
When you bring your Porsche Macan or 911 in for an oil change, it's a important to have other routine maintenance services done as well. Learn more about the Value of Factory Recommended Services. We can perform a quick and thorough inspection to ensure your brakes, steering, ignition, and more are in good condition, so you can get your Porsche safely back on Westlake Village roads.
Why Turn to Rusnak/Westlake Porsche for an Oil Change?
Choosing to have your oil changed at Rusnak/Westlake Porsche near Agoura Hills offers the following benefits:
Our expert Porsche Certified technicians know your Porsche inside and out, so you can have confidence that your vehicle will be well taken care of.
 The Porsche maintenance schedule also includes many inspections that can prevent minor issues from becoming major repairs.
Visit Rusnak/Westlake Porsche for a Low-Cost, High Value Oil Change
Whether your vehicle needs an oil change, wheel alignment, tire rotation, or transmission service, you can count on our professional auto techs to get the job done right. For your convenience, read through our guide on the importance of maintaining your vehicle's service schedule! Our Porsche dealership is conveniently located just a short drive from Malibu, so schedule a service appointment with us online, or stop by our service center today!
Service Specials at Rusnak/Westlake Porsche
More Car Maintenance Tips from Rusnak/Westlake Porsche
There are a number of factors that will determine the cost of an oil change, including what type of vehicle you drive, what kind of oil it requires, and more. Here at Rusnak/Westlake Porsche we frequently offer service specials on oil changes, and our certified auto techs have the training and expertise to handle all of…

Wondering how long a serpentine belt will last? The serpentine belt (or fan belt/drive belt/accessory drive belt) in your Porsche is made of highly durable rubber, and can generally be expected to last for 50,000 to 100,000 miles. Heat and friction tend to wear down the serpentine belt over time, so it's important to have…

There's a lot that goes into proper Porsche maintenance to ensure that you're getting the best kind of performance and durability out of your prized investment. Among the most important kinds of yearly maintenance is getting a regular tire alignment. Follow this guide to see if it's time to get a tire alignment, and then schedule…