Coronavirus Preventative Measures for Your Porsche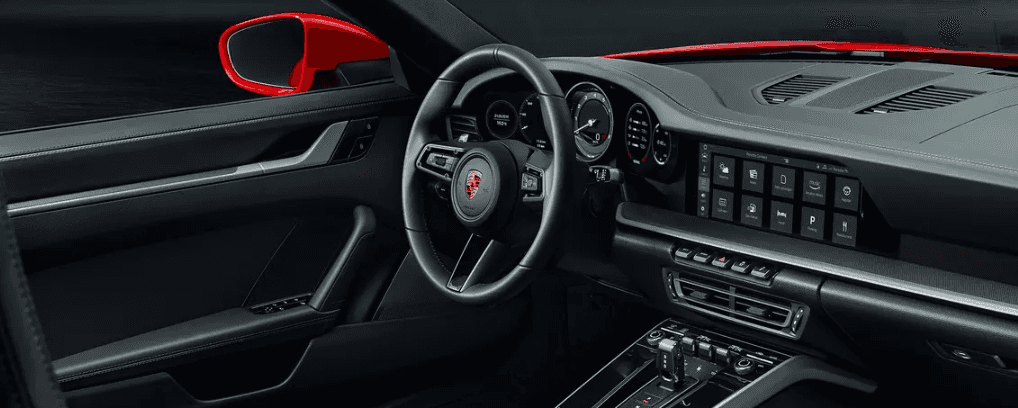 ---
---
Rusnak/Westlake Porsche knows that in these uncertain times, it's important to understand how to prevent the spread of COVID-19 in any way possible. For many of our Malibu and Agoura Hills drivers, knowing what coronavirus preventative measures to take when cleaning their Porsche is important, no matter if you drive a Porsche 911 or Porsche Cayenne. Find out how you can keep your Porsche interior cleanly and safe with our service experts at Rusnak/Westlake Porsche
Coronavirus Preventative Measures: What Areas Should I Clean?
Now that you know how important it is to take precaution while cleaning your Porsche, consider the following steps to sanitize your vehicle to prevent the spread of coronavirus. Keep in mind that it pays to be thorough and that it never hurts to go the extra mile.
We recommend targeting the following high-touch areas:
Start with the steering wheel. Obviously, every time you're driving, you'll be handling your steering wheel. Pay close attention to areas where dirt and bacteria can hide, like stitching, seams, and multifunction controls. Wipe these areas down thoroughly.
Disinfect exterior and interior door handles and buttons. Westlake Village drivers will also frequently touch their door handles and dash buttons or knobs. Be careful to not use a disinfectant wipe on exterior handles, as it may damage your paint. While you're working on the door, take a moment to wipe down all the controls for the windows and side mirrors. You should also wipe down the rearview mirror.
Wipe down the infotainment system. Carefully wipe down the buttons and knobs to remove dirt and germs. For the touch screen, use a microfiber cloth to remove fingerprints and dust. Remember, harsh chemicals, paper towels, and tissues can damage the screen.
Clean the cup holders, consoles, and storage areas. Any open area can collect dirt, crumbs, and spills. Pick out the crumbs first and then wipe down. Clean your phone thoroughly before setting it on your wireless charging panel.
Clean the seats. Before cleaning any leather surface do a spot test in an inconspicuous area and let it dry to be sure it doesn't leave a stain or mark. Wipe down the fabric surfaces, and then rinse promptly and dry it as much as possible with a clean dry cloth. Always condition your leather after cleaning.
Do you still have questions on what products you should be using? Contact our parts department directly or schedule cleaning and detailing at our Thousand Oaks service center.
Remember We're All In This Together
Ultimately, it's everyone's responsibility to follow CDC recommendations and take coronavirus preventative measures together. Here at Rusnak/Westlake Porsche near Malibu, we're here to help in any way we can. Find out what we're doing to protect our customers, staff members, and our Westlake Village-area neighbors, and let us know what we can do to help you.
When you'd like to learn more about cleaning your Porsche interior, be sure to read up on how to clean a car windshield inside!