What Does Porsche Detailing Entail?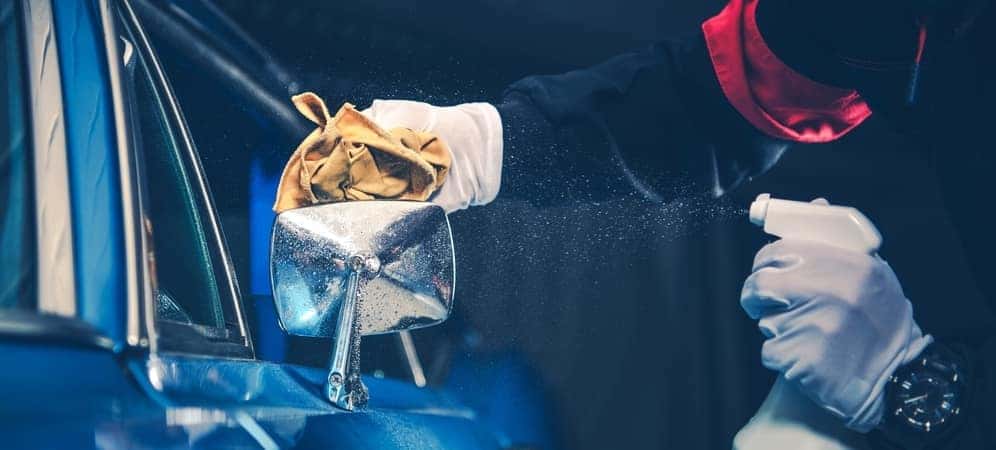 If you're the proud owner of a pre-owned Porsche vehicle near Westlake Village, then you surely want to keep your investment looking like it did the day you bought it for as long as possible. Rusnak/Westlake Porsche is your Thousand Oaks Porsche dealership where you can get all kinds of Porsche service, including professional Porsche detailing from our auto body specialists. Find out what goes into Porsche detail kits from us, and then stop by the dealership!
Interior Detailing
Bring the interior of your Porsche back to that like-new smell and feel with comprehensive interior detailing. Interior detailing includes a wide range of special services, including:
Vacuuming all carpet and upholstery
Cleaning premium vinyl and leather upholstery
Shampooing carpet and cloth upholstery
Cleaning and detailing all surfaces, including trim accents
Exterior Detailing
Make an impression like you did the first time your drove home your new Porsche by restoring it to its original luster with Porsche exterior detailing, which includes services like:
Hand wash
Machine polish
Cleaning and dressing of wheels, tires, and chrome accents
Cleaning and hand waxing of exterior windows
Other Detailing Services
There are also many other detailing services you can get for your Porsche, including popular services like:
Headlight restoration
Leather upholstery conditioning
Engine detailing
Wet sanding
Paint correction
Why Should You Get Your Porsche Detailed?
In addition to making you remember why you were so excited to buy your Porsche in the first place, getting your Porsche detailed helps your Porsche maintain its value and prevents corrosion and other degradation over time.
How Often Should I Get My Porsche Detailed?
Your Porsche is an investment. Protect that investment by bringing it in to get it professionally detailed, inside and out, at least a couple times a year.
Get Your Porsche Detail Kits Near Malibu!
Get your Porsche serviced and detailed near Agoura Hills anytime at Rusnak/Westlake Porsche, located at 3839 Auto Mall Drive in Thousand Oaks, CA. Our service center is open Monday through Friday from 7:30 a.m. to 6:00 p.m., and you can reach us online or by phone at (844) 245-3668. Check out our list of best roads for joyrides around Malibu then come see us today!